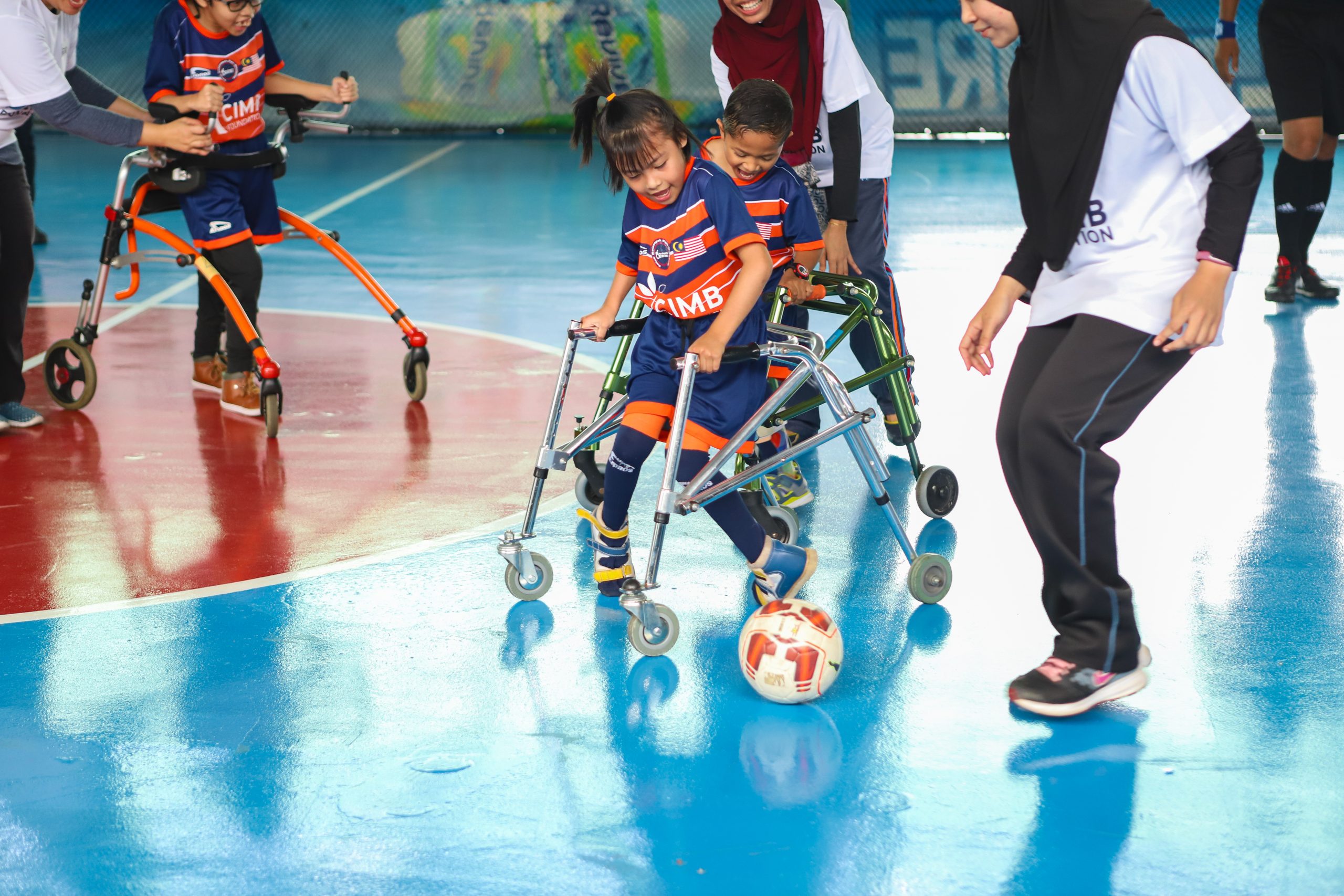 GAPS to manage

the Frame Football Team
GAPS is a proud sole partner with Malaysian Pan-Disability Football to manage the Frame Football Team.
The team consists of children with CP aged from 4 to 12 and is the first Frame Football team in Malaysia. Trainings are conducted weekly in Petaling Jaya.
GAPS plans to organise regular CP Camps aiming at empowering children with CP and their caregivers.
The programme can either be outdoor or resident camps to provide motivational and educational talks, CP management, family treats, forums, sharing sessions, and more.
Both children and their families will gain knowledge and skills on values such as responsibility, cooperation, courage and self-esteem.